Coping with Covid stress
How to keep calm and take the right actions
Dear friends,
We are all going through stressful times these days due to coronavirus and its consequences on health and more broadly on our lives. We are facing a considerable amount of uncertainty and we need to weather the storm Let's see together how we can keep calm, remain clear-headed and hopeful.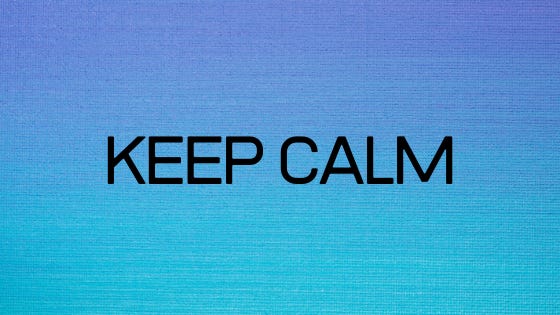 ☂️First things first- PREVENTION- you need to be sure you're protecting yourself and people around you with (you may have heard this advice plenty of times, but here are yet another gentle reminders):
wash your hands with soap and water often – do this for at least 20 seconds

always wash your hands when you get home or to work

use hand sanitising gel if soap and water are not available

cover your mouth and nose with a tissue or your sleeve (not your hands) when you cough or sneeze

put used tissues in the bin straight away and wash your hands afterwards

try to avoid close contact with people who are unwell
do not touch your eyes, nose or mouth if your hands are not clean
Keep in mind: if you have the choice between soap and hand sanitising gel, soap is stronger in killing the virus.
😷 If you are UNWELL (with symptoms like fever, a cough, short breath or other) or if you have been in contact with a sick person, the first thing to do is SELF-ISOLATION. Do NOT go to your GP, pharmacy or hospital. Several countries provide a hotline service for Covid, check the info on your national healthcare system/government. For example, if you live in:
the UK: NHS 111

France-  0 800 130 000 (no medical advice, just 'triage'), if you present symptoms AND you have travelled in a country of risk, call the 15 or 114 for people with reading and hearing difficulties.

Germany- 116117 but there are are also regional hotline numbers
Also call your doctor and if necessary the emergency room of the hospital near you (again, do not show up in the emergency room, you may infect other people and put yourself at risk of getting infected if you don't have the virus).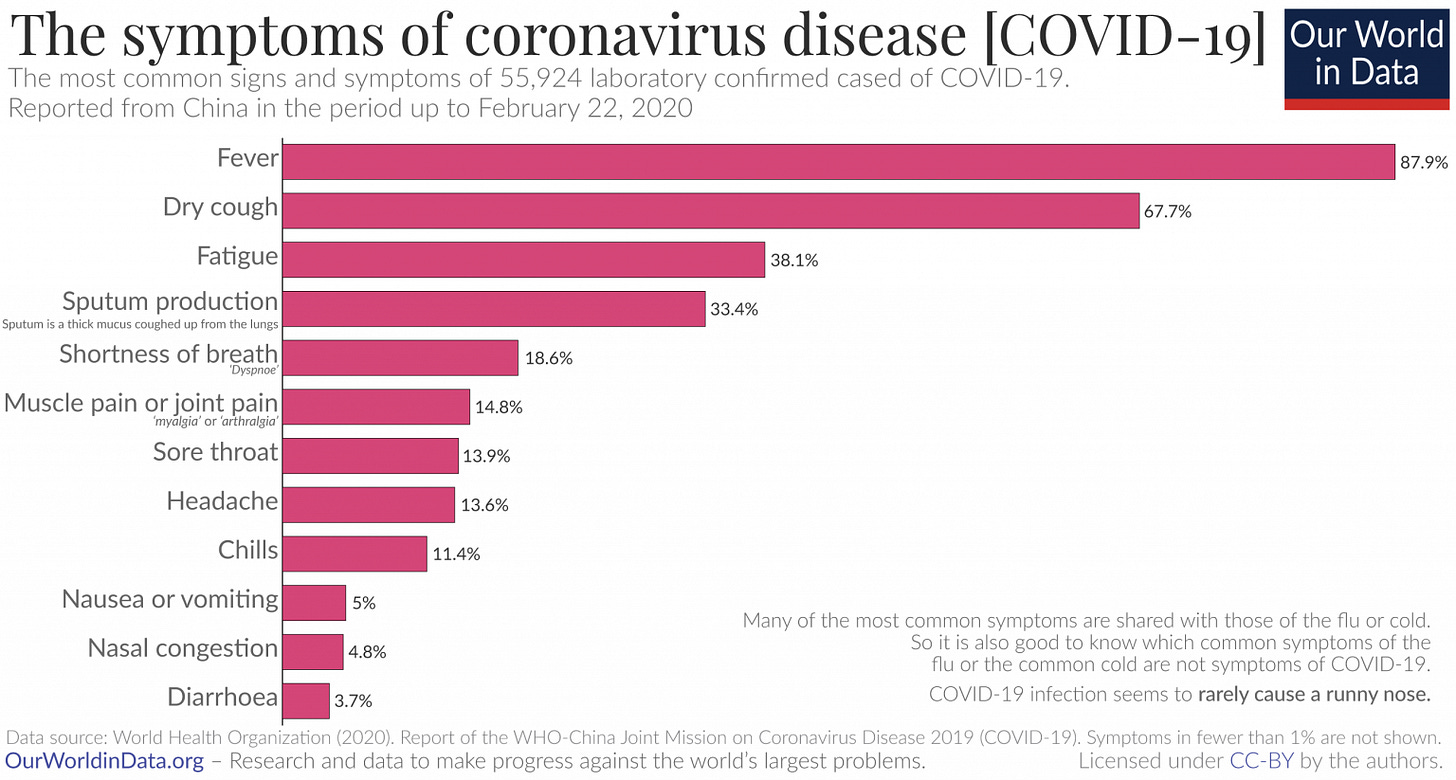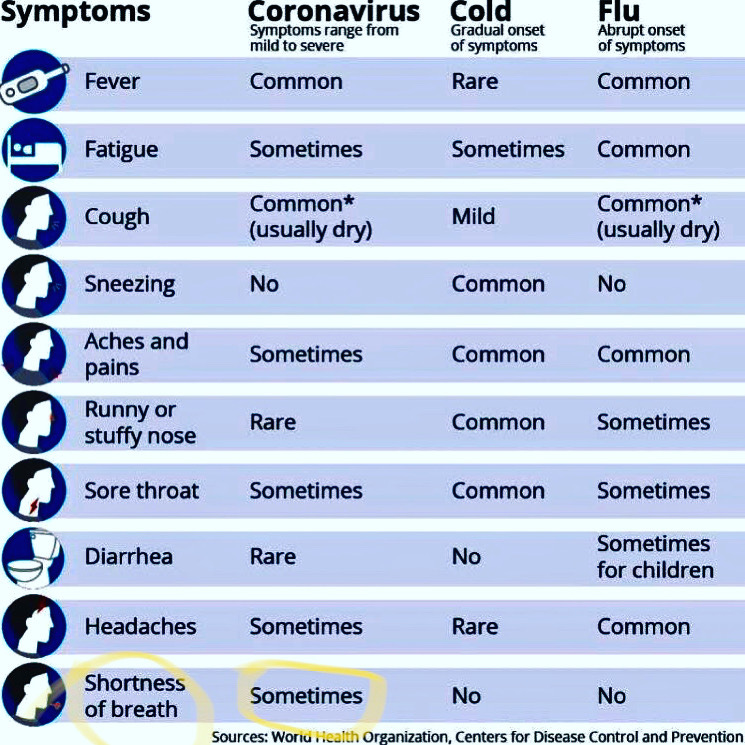 🚦TESTING
The good news is that we know how to test for COVID19. Each country set up its own rules about when and who will be tested (the triage process) which still needs to be improved. Again, if you have symptoms, don't rush to a lab to ask for the test (you won't have the test!), you need to follow the steps of your country's healthcare policies.
💊TREATMENT
If you've been diagnosed with Covid or at risk of having it and you're in self-isolation, you'll need to follow the instructions of your doctor, depending on your symptoms and your medical history. You may expect to have recommendations for treatment to relieve your symptoms. To date, there is no treatment efficient for Covid 19, although we do have also positive news on this front: several trials are on their way and there are already a few molecules that show potential for a cure.
💡STAY INFORMED and avoid FAKE NEWS
Check regularly the World Health Organisation website (daily updates), NHS for UK residents, European Centre for Disease Prevention and Control, CDC for the USA and the public health organisations of your country of residence. Other resources: Our world in data, a16z Editorial (blogpost on covid).
Trackers:
https://extranet.who.int/publicemergency
Center for Systems Science and Engineering at John Hopkins University
https://healthmap.org/covid-19/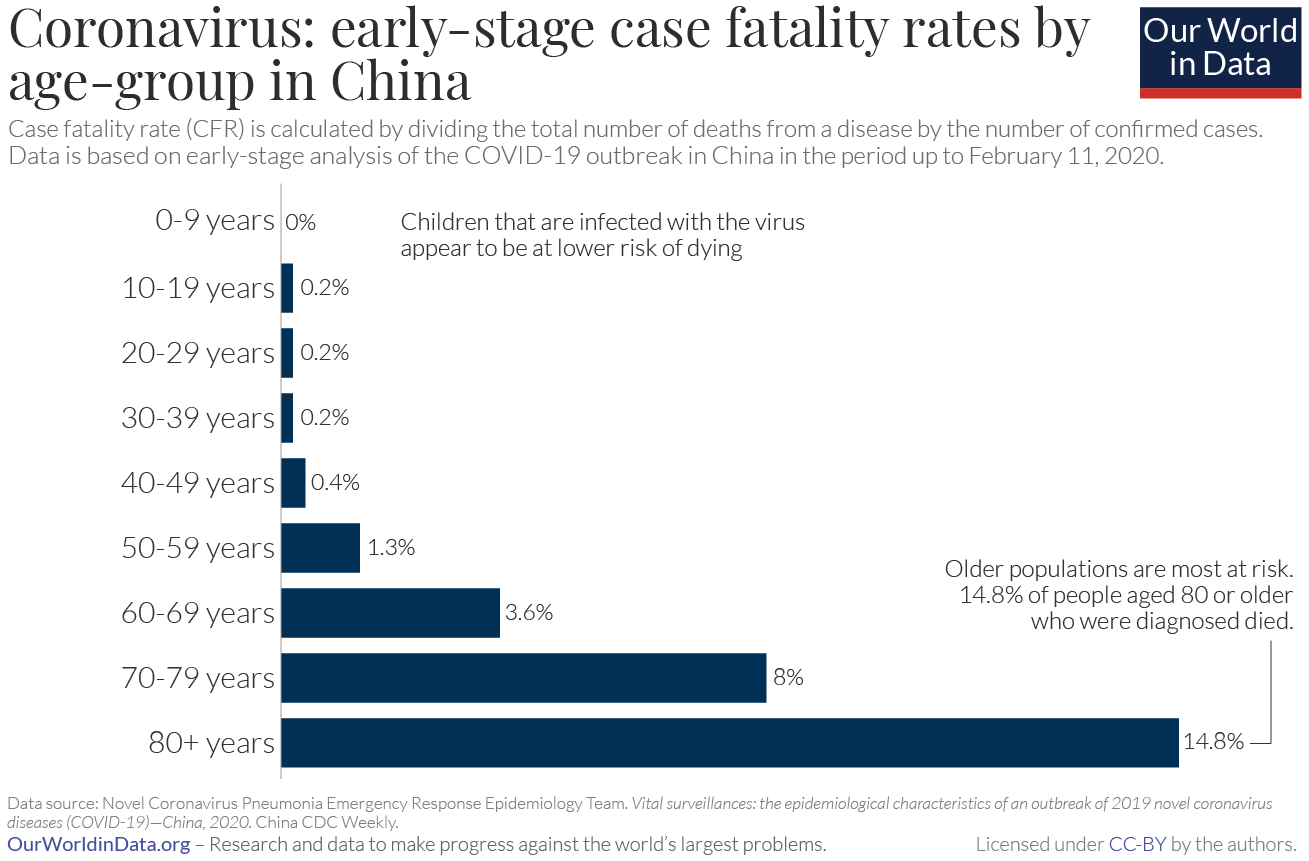 💻WORK
If you're managing a team and you've decided to switch to remote work, here are few resources to help you cope with the stress of remote work: Akesio blog, Slack (more resources in a16 blog)
Also, if you fear the consequences of covid on your business, here is a blogpost of Sequoia giving some insightful advice.
🏄🏻COPING WITH STRESS
Allow yourself to stress, but just a little bit, enough to stay vigilant and protect yourself and others. But no more. Panic doesn't help. It is true we are facing a lot on unknown things (starting with the virus itself), but here are few reasons to stay calm:
the majority of people infected recover (the case fatality rate is globally about 2%, but it are is higher in people aged from 70+) and it is likely to be lower because many people have not been tested (because they have mild symptoms).

a majority of people have no or mild symptoms 

children and teenagers either don't get infected or they have no symptoms or mild ones (there are no severe cases reported among children).

the scientific community is mobilised globally to find a treatment and there are already encouraging news about existing drugs that show efficacy against covid (like for example an arthritis drug produced by Roche); researchers also work on a vaccine  that could be available in several months.

Not just China, but also South Korea are seeing their lowest new infection rate for 2 weeks (in South Korea there's an app to monitor Covid and they've also developed a test that gives results quicker, in 10 minutes instead of 6 hours). Surprisingly, Taiwan has the lowest incidence rate per capita — around 1 in every 500,000 people — (45 cases in total) for a place that is located so close to China and with so much travel to and from (here some lessons we can learn from them).
Let's stay tech optimistic- there is a lot of progress in machine learning and AI that contribute to tremendous advancements in medicine (remember that recently researchers, with the help of AI, discovered the most powerful antibiotic ever- it works only for bacteria, but there is hope we could find something similar for viruses too). And tech can also save us many other headaches in medicine.
WHY is it important to keep calm in a crisis situation? More than ever, you need your mind as clear as possible- remember that too much anxiety and stress blurs our minds and impacts our decision making.
WHAT to do:
meditate- if you don't yet have a meditation app, it is time to try one (Calm, Headspace, Stop, Breath and Think, 10%Happier, Petit Bambou etc.)

breath- if you have high stressful moment- first thing to do is take deep breath (5 second inhale and 5 seconds exhale or count back and forward until 10, while deep breathing);

move, walk, stretch, yoga - you need at least to change the environment (move to another room if you can't go walk outside)

talk to friends

drink a cup of tea and/or hot chocolate

healthy diet and exercise- if you haven't been very active so far- it's time to get started! These things great for your brain

go slow with alcohol (again, you need a clear head)

try to sleep enough and avoid as much as you can rumination before going to bed

don't forget to have your daily dose of pleasure (whatever you like to do- reading, music, laughing etc- even for a short time, will help)

ask for professional support

ping Akesio for some advice and support for you mental wellbeing 
❗️Akesio will launch a "Covid De-stress" series of webinars and 1:1 coaching for founders, please write to Lavinia (lavinia@akesio.com) for more information.
💰PAY IT FORWARD: Lavinia would like to build an app for Covid triage and support, are you in? Here is her online fundraising campaign. 
🙏 Until next time, stay healthy and be positive, the most resilient people are those that aren't afraid to adapt and change: we might change the way we work, the way we live for a while, but stay lean and flexible. It is also a time to be generous, kind and compassionate, we need each other more than ever.
Stay healthy, 
Lavinia 💖
🇫🇷French readers, here is a version for you!